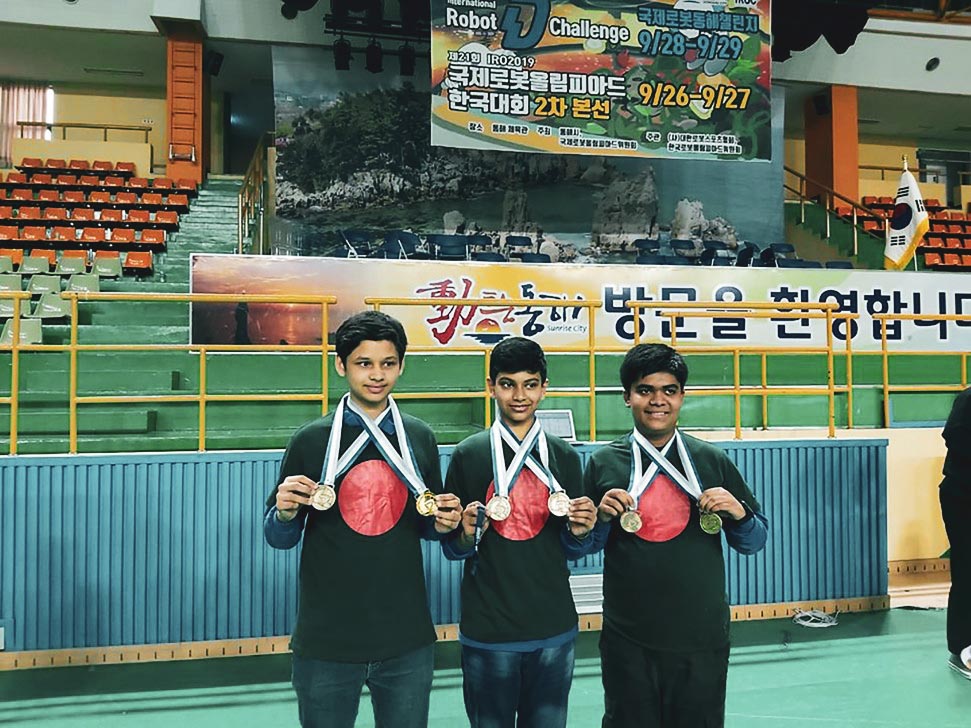 Bangladeshi understudy wins bronze after gold in int'l mechanical technology challenge.
A Bangladeshi understudy won a bronze award today on the most recent day of International Robot D Challenge in South Korea.
Quazi Mostahid Labib, an understudy of Chittagong Grammar School (Dhaka branch), won the bronze award in 'Robot in motion picture' class of the challenge.
Understand MORE: Bangladeshi understudy wins gold in int'l apply autonomy rivalry
His accomplishment came after another Bangladeshi understudy, Rafihath Saleh Chowdhury, won a gold award in 'Robo Scholar Challenge' class of a similar occasion yesterday.
Rafihath, an understudy of Jalalabad Cantonment English School and College in Sylhet, additionally won the specialized honor in a similar occasion today.
Tafsir Tahrim, another understudy of Chittagong Grammar School (Dhaka branch) and Bangladesh's third rival in the occasion, additionally won specialized honor in 'Strategic' today.
The specialized honor is the fourth position after gold, silver and bronze which is additionally renowned, said Professor Dr Lafifa Jamal, leader of Bangladesh Robot Olympiad.
She said Bangladesh got huge outcome in the International Robot D Challenge as this was their first cooperation in this challenge.
During the two-day occasion, Bangladesh got one gold, one bronze and four specialized honors.
"Our youths are innovative and that is the reason they did fabulous," said Lafifa, additionally the administrator of Department of Robotics and Mechatronics Engineering of Dhaka University.
A year ago, Labib and Tahrim won gold awards just because as Bangladeshis during the International Robot Olympiad, said Lafifa.